Tim Connell (mandolin and voice) and Mike Burdette (guitar) of Rio Con Brio formed Stumptown Swing after nearly a decade of playing pick-up gigs with Portland's best acoustic string musicians.  They snapped up the hottest upright bass player in town, Keith Brush (Stolen Sweets, Pete Krebs Trio, Blue Cranes) and are proud to feature their long-time friend and collaborator, the absolutely pyrotechnic violinist, Ben Blechman. 

Named after their hometown, Portland "Stumptown" Oregon, the quartet is closely associated with the network of Lindy Hop, Balboa and Swing Dance clubs that have made Portland a major center of the Swing Dance revival.  They are in demand as a live band for the almost nightly swing dance events throughout Portland.  In addition to Stumptown's thumping dance-oriented set, the group frequently performs a concert set featuring a wider variety of tempos and styles, appearing at both jazz and world music festivals.

Stumptown Swing released its debut album in 2014 and has been performing on concert stages and dancehalls throughout the Pacific Northwest.  They are available for both private events and concert series - please sign the mailing list to hear about future shows, or contact us to book your own Stumptown Swing event.
Tim Connell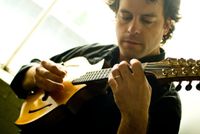 A graduate of the New England Conservatory of Music and a virtuoso mandolinist with over twenty years professional performing experience, Tim Connell has created a sophisticated and original global mandolin style.  Widely regarded as one of the top North American interpreters of Brazilian choro, Tim has also developed his own unique voice for the instrument, described in a recent Mandolin Magazine cover story as "fiery and energetic, soulful and evocative."  
Tim regularly tours Europe and North America in the international mandolin supergroup The Ger Mandolin Orchestra. He has been a featured guest artist at national conventions of the Classical Mandolin Society of America; he has been on staff at the prestigious Mandolin Symposium for several years and performs and teaches all over the country.  Tim has performed with a roster of the greatest living mandolinists, including David Grisman, Mike Marshall, Avi Avital, Caterina Lichtenberg, Don Stiernberg, Rich Del Grosso, Chris Acquvella and many others. 
Tim is a restless and prolific bandleader and arranger, sideman and studio musician, currently touring with his Brazilian choro duo Rio Con Brio, 1930's-era swing quartet Stumptown Swing, world mandolin duo Mando Planet and guitar wizard Eric Skye. In addition, Tim is an integral member of Americana songsters The Old Yellers, currently riding high on their new release "Ten from Town". In his solo act, Tim shares his career-long exploration of the world's many musical styles as realized on the mandolin and voice.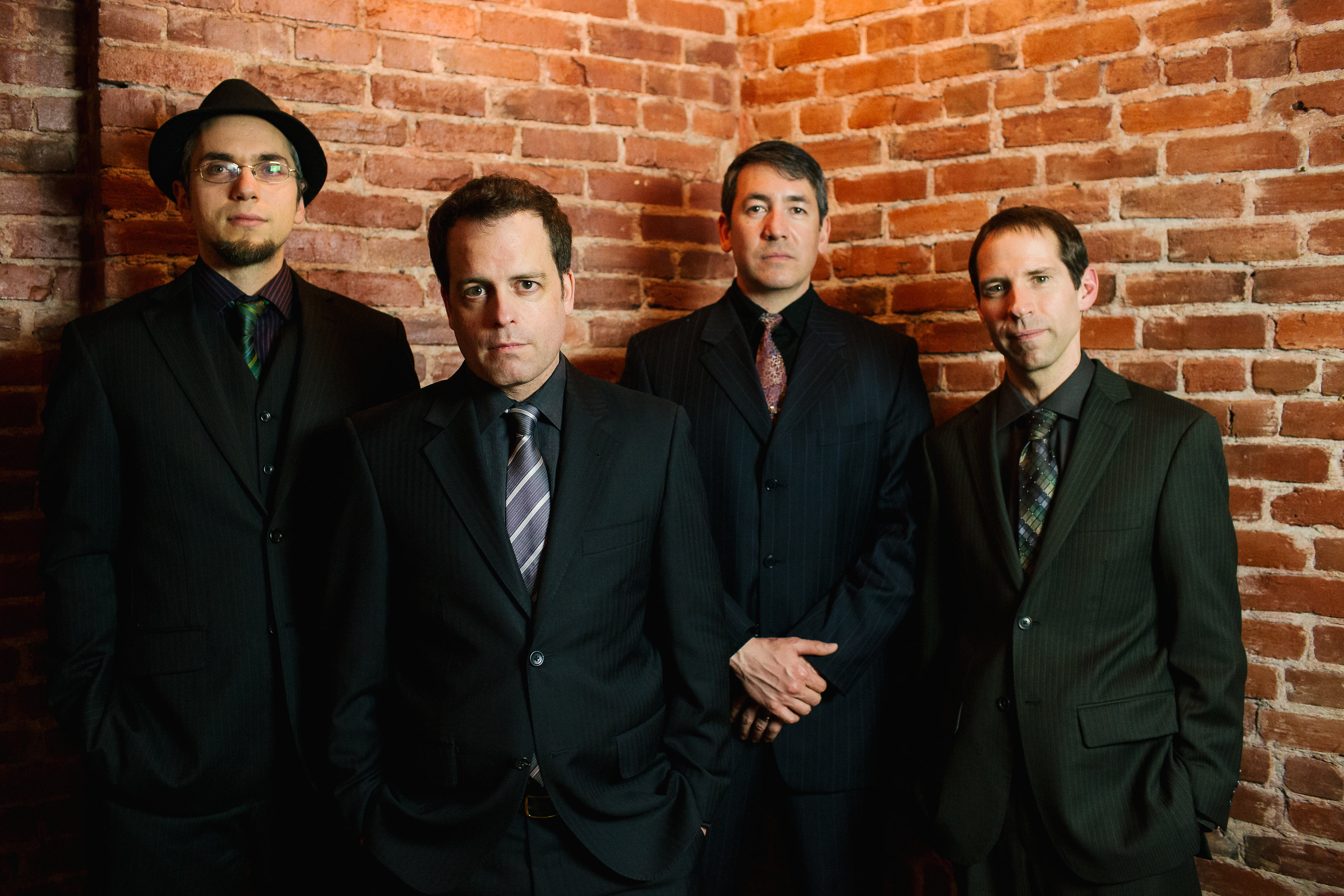 Mike Burdette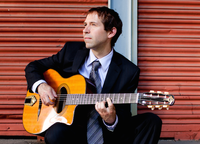 Mike Burdette has been performing Brazilian choro and gypsy jazz guitar for the past decade with many of Portland's best, including Tim Connell, Jason Okamoto, David Stassens, and Joseph Appel. His pursuit of excellence in these styles has led him to study with many of today's leading players, including Mike Marshall and Choro Famoso, Dudu Maia, Douglas Lora, and Don Stiernberg. He also builds and repairs instruments for many of Portland's finest players at Portland Fretworks, and pickers throughout the Northwest enjoy playing on frets he has installed. He lives in rural Newberg, Oregon, with his beautiful wife, Katherine, his chickens, his two cats that do not get along, and his honeybees.


Ben Blechman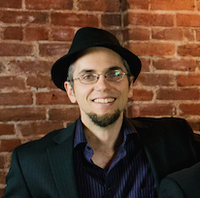 Ben Blechman with a fiddle in his hands is a man on fire.  Possessed of flawless classical technique and an endless imagination, Ben is a master of improvisation and groove.
He has played with the Santa Cruz Symphony, the Monterey Jazz Festival Orchestra with Roy Hargrove and Terrence Blanchard, and various other symphonies, string quartets and opera companies. Ben played extensively with the Hot Club of San Francisco (filling in for Evan Price).   Since that time, Ben has played with various bands including, Frizz, Hot Club Pacific, Route5, Water Bear, the Djangophiles, Clambake, Vagabond Opera, and the 12th Ave Hot Club. 


Keith Brush
Every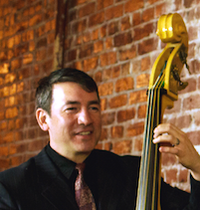 one's favorite bassist....

A veteran of venerable Portland bands such as Pete Krebs and the Portland Playboys, the Blue Cranes, and the Stolen Sweets, Keith Brush is in constant demand as one of Portland's top bassists, and Stumptown Swing is thrilled to have their long-time friend and collaborator on board.  Swing dancers are known to high-five each other when they see him enter the room with his bass because they know he will keep the dance floor thumping.